Hand picking olives
High quality fruit and low acidity extra virgin olive oil

Centuriesold olive trees
The olive groves of the Constantis family are among the oldest in Europe

Luxurious packaging
The stylish and distinctive packaging of all Enotis products, preserve their precious content

High Nutritional Value
High Phenolic Extra virgin olive oil, with low acidity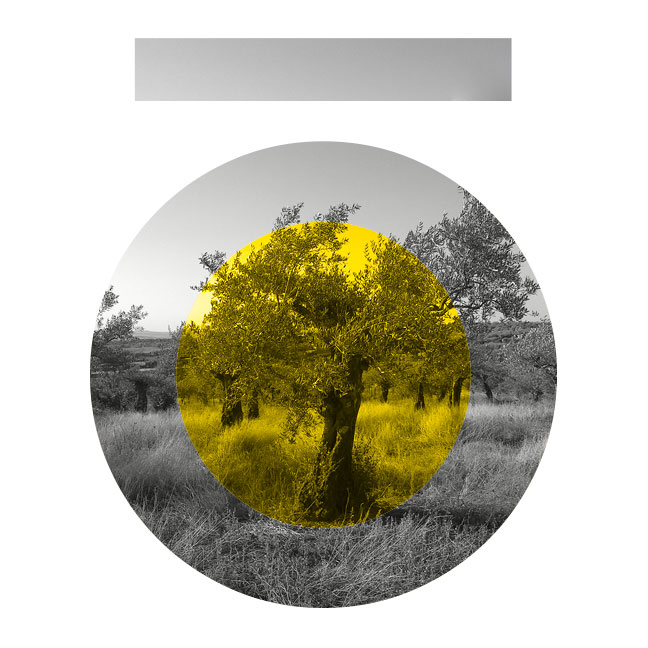 ENOTIS
The 5th generation of the Constantis family continues the family tradition
---
Enotis.A name which symbolizes the bonding of the family and their common vision:
to promote the Extra Virgin Olive Oil of Corfu island, in Greece and abroad as an excellent olive oil that represents the Mediterranean flavor. Christodoulos and Giorgos are the fifth generation of Constantis family to continue the long tradition of their ancestors in olive oil production, applying modern techniques.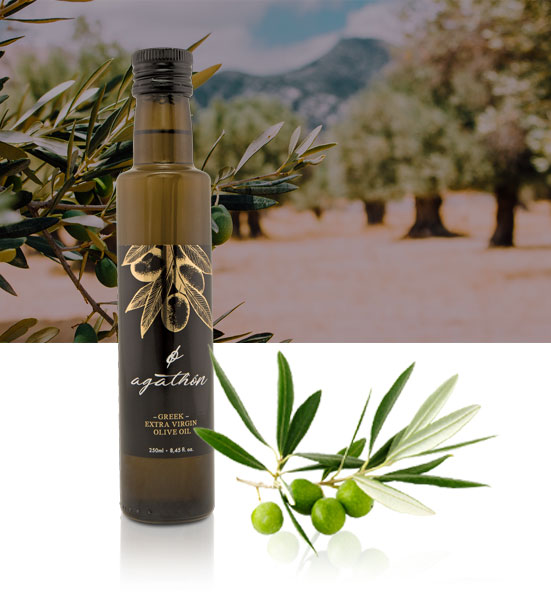 ---
AGATHON
The centuries - old olive trees of the Constantis family offer their precious fruits for the production of Agathon. The glass packaging is ideal for restaurants as well as domestic use.
Unique features
Early harvest olives
Fruity aroma
Thin, spicy flavor
High nutritional value
Available in 50ml, 100ml 250ml, 500ml
Get it now!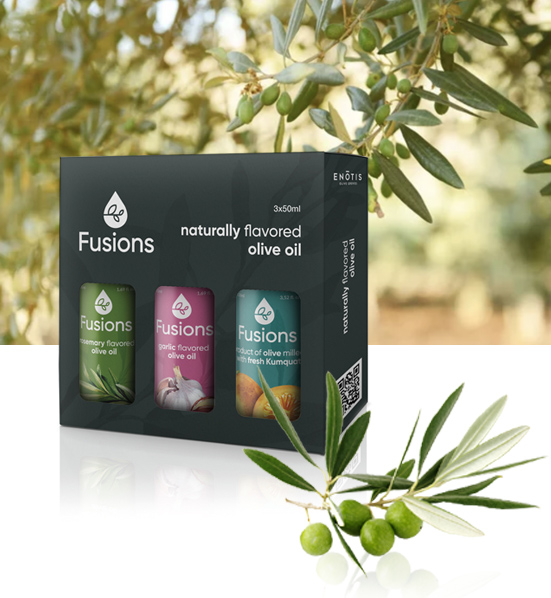 ---
FUSIONS
We added flavours such as garlic, rosemary and kumquat to the excellent olive oil of Corfu. We have created three unique olive oils that smell of Greece! Three wonderful combinations that have come to take off your dishes.
Fusions garlic
Fusions rosemary
Fusion kum quat
Available in 100ml metal packaging
and gift pack, 3 flavors x 50ml
Get it now!
---
Enotis.
---
Divine Tasting Experience
---